| | | |
| --- | --- | --- |
| | Quick Change Directory (QCD) 1.0 | |

QCD provides fast directory navigation (Windows NT/2000/XP/2003/Vista/7/8 only) and graphical drive usage statistics (Windows 95/98/Me/NT/2000/XP/2003/Vista/7/8). With fast directory navigation, you no longer need to type in those lengthy paths to get to some far-off directory. Just type in any name or partial name of a directory anywhere on your entire drive and QCD will take you straight there... fast!. If there is more than one match, QCD will display a list of possible directories, allowing you to choose. The other great feature of QCD is the graphical drive usage display. With QCD, you can graph the usage of your entire drive in terms of bytes used, bytes allocated, file counts, or directory counts.
Note: QCD is 11 years old and may display statistics incorrectly on drives over 4GB (yes, that was a huge drive back in 1995). However, the quick directory changing feature (NT/2000/XP/2003/Vista/7/8 only) will work fine. If I ever find the time, I will update QCD to support larger drives.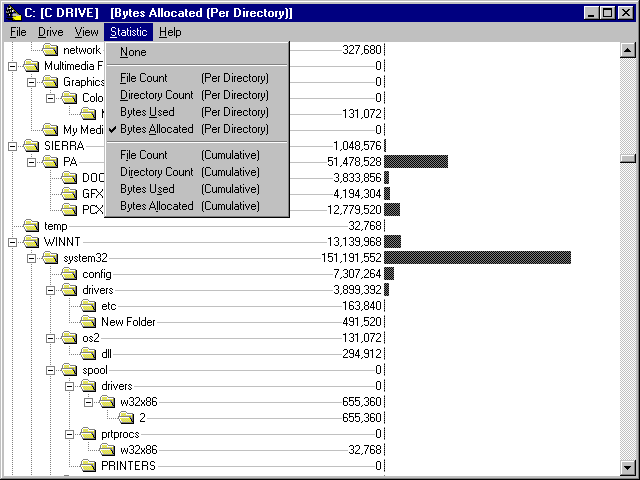 ---
Download the latest version here...
---
QCD is completely free to use. You may not profit from the distribution of it, nor may you bundle it with another product. If you would like to link to QCD , please do so by linking to this page (http://SteveMiller.net/qcd)
---
Copyright © Steve P. Miller