| | | |
| --- | --- | --- |
| | Pocket Dial 1.2 | |

Pocket Dial integrates the Windows CE contacts database with touch tone dialing via your H/PC's speaker. You simply hold the receiver of your phone near your H/PC's speaker, and your H/PC will generate the tones needed to dial. Pocket Dial will dial numbers directly from your contacts database or you can manually enter numbers to dial. Nifty features include speed dial and customizable prefix rules (long distance, area code, access numbers, etc.).
I can only take credit for a portion of Pocket Dial - mostly the DTMF tone dialing and some of the UI. The majority of the application is really the work of Tony Jones.
Note: Pocket Dial 1.2 now has option for setting the speaker volume. On some H/PC's, like the NEC, you may find that the tones play better and are more recognizable if not played at full volume.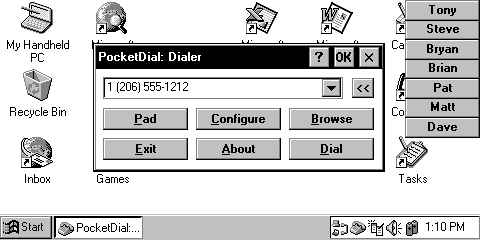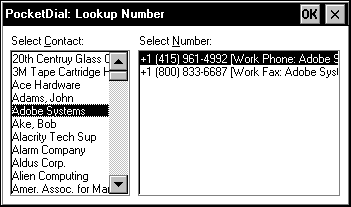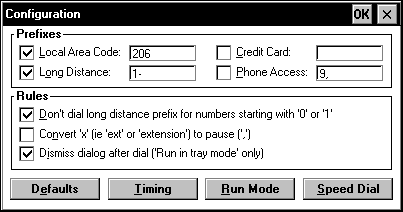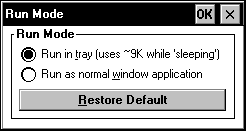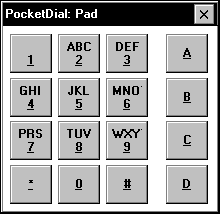 ---
The following downloads are in the form of Zip files. You may download them to your desktop computer, extract them, and then copy the extracted files to the \Windows directory on your H/PC. If you would like to download them directly to your H/PC, then you will need to download Pocket UnZip first so that you can extract Pocket Dial on your H/PC itself. If you have a previous version of Pocket Dial, make sure it is not running before you copy/extract the files to your H/PC. Also, make sure you place all the Pocket Dial files into your \Windows directory. After that, you can just run "pdial" to launch Pocket Dial.
Download the latest version here...
There is no StrongARM or x86 versions of Pocket Dial for Windows CE. Pocket Dial was designed to be used on a Handheld PC (H/PC). It may run on a Palm PC (P/PC), but it was not designed for it. There is no P/PC specific version.
---
Pocket Dial is completely free to use. You may not profit from the distribution of it, nor may you bundle it with another product. If you would like to link to Pocket Dial, please do so by linking to this page (http://SteveMiller.net/pdial).
---
Home | Applications | Email | Copyright © Steve P. Miller